---
---


Bill Dussinger
"Penny Lane Graphics"
Having spent 12 years in the entertainment/hospitality industry (Hershey Entertainment & Resorts) and 10 years in the newspaper publication industry (Lancaster Newspapers, Inc.), Bill Dussinger has touched on just about every aspect of design from a simple graphic or map to a completely themed amusement park ride and everything in between.
---
---
Sonny Maxon
The Sonny Side of Rock & Roll
Official Staff Photographer for the East Coast Music Hall Of Fame
https://www.facebook.com/The-Sonny-Side-of-Rock-Roll-620361264746785/
---
---

---
---
---
---
Pamela and Charlie Horner reside in Somerset, New Jersey, where they're both active in preserving the legacy of the vocal harmony groups. They formed Classic Urban Harmony LLC in 2008 and began giving multimedia presentation on the history of doo wop music, almost immediately. Since then they have branched out into lectures, museum displays, articles, artist booking, concert productions and emceeing, consulting and radio guest appearances.
---
---

http://codaproductions.net/index.html
---
---
http://www.stevedassaentertainment.com/
---
---
https://wjct.us5.list-manage.com/subscribe?u=7f7ae81022d41a55ed4587878&id=d6f35b09eb
---
---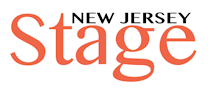 New Jersey News & Stories
---
---
http://www.recordcollectors.org/

WHO ARE WE? The Pennsylvania Music Expo is hosted by the Keystone Record Collectors. It is held at Spooky Nook Sports Lanco, 1901 Miller Road, East Petersburg, Pa 17520 on the second Sunday of every month except Mother's Day and when Easter conflicts. When those events occur, the show is moved to the first Sunday. Show hours for the always FREE admission event are 9 am – 3 pm. Access prior is open to current, card carrying members only. CONTACTING THE KRC ON YOUR UNWANTED MUSIC AND MEMORABILIA So we may direct your request to the right person, be sure to include the following information: your name and contact information, what format the music is (33's, 45's, 78's, CD's, DVD's, tapes or memorabilia), what genre (rock, soul, country, jazz, blues, classical, polka, etc,) We will get back to as soon as possible, as we are an all volunteer organization. You are always welcome to bring your music to any of our shows for the vendors/dealers to examine. For additional information, please visit the "Unwanted Records" page of this website.
WE ENCOURAGE YOUR SUPPORT FOR THESE GREAT WEBSITES
---
---
https://www.facebook.com/TunnelToTowersFoundation/
---
---
2019