EAST COAST MUSIC HALL OF FAME, Billy Carlucci, Billy and the Essentials
One of the most enduring and popular vocal groups to come out of the Philadelphia area in the early 60's was Billy and the Essentials with legendary lead singer, Billy Carlucci.
In 1960, they burst onto the local pop scene with their first record, "The Dance is Over" which was wildly successful in Philadelphia, hitting Number 1 on the charts. Their popularity exploded beyond the Philadelphia area with their next releases, "Maybe You'll Be There" and "Over the Weekend" which were released on Jamie/Guyden and became top 100 national hits. In 1965 the group released one of the all-time stomp hits "Babalu's Wedding Day" released on Smash (Mercury) Records.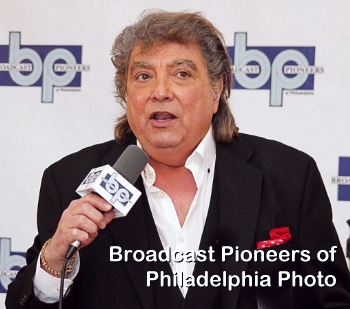 Lead singer, Billy Carlucci, began harmonizing on the street corners of Philadelphia at age 12 in 1957 and soon formed his earliest groups "Little Billy and the Crystals" and "Little Billy and the Essentials" perfecting doo-wop harmonies and in 1959 recording their first records, "Gee" and "My Love" which today are rare collectors' recordings. Since 1962, as Billy and the Essentials, with Billy as lead singer and backed by original and new Essentials, the group has performed for 60 years in hundreds of venues from American Bandstand to the Philadelphia Civic Arena, the First Union Doo-Wop Festival, the Meadowlands Doo-Wop Festival, the CoreStates Stadium Sounds of Philly, Harrahs Marina Casino and Tropicano Casino in Atlantic City and in 2016 at the Kimmel Center in Philadelphia. Billy and the Essentials continues performing and recording, releasing most recently, Billy and the Essentials Christmas Album, Master Recordings, and Anniversary 55.
Billy Carlucci's contribution to the music industry spans six decades. For 60 years, he has not only lead the legendary Billy and the Essentials, as lead singer, but he has continued songwriting and producing for a variety of artists in addition to Billy and the Essentials, including The Flamingos, Jay and the Americans, The Encounters, Frankie and the Fashions, Keith, Ricky Nelson, Teresa Brewer, Leslie Gore, The Three Degrees, Danny and the Juniors, The Secrets, and 1910 Fruitgum Company.
Billy's devotion to music extended to his regrouping of Danny and the Juniors in 1971 when he joined with Danny Rapp and Joe Terry and later Frank Maffei performing and touring nationally to virtually every U.S. state and throughout Europe for seventeen years until 1989.
Today, Billy continues in the music industry entertaining audiences with his group, Billy and the Essentials, performing as a solo headliner, and hosting a radio show for over 15 years on Cruisin' Oldies WVLT (92.1).