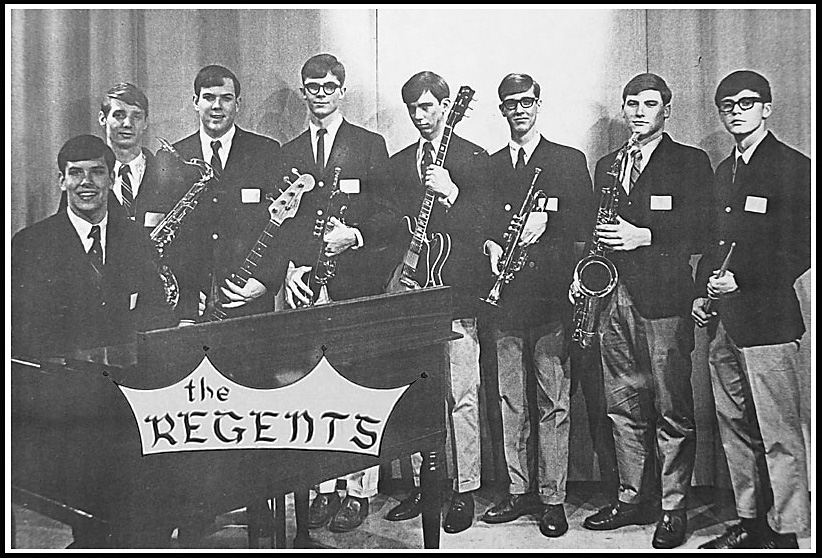 THE REGENTS
The Regents a doo-wop vocal group from New York in the late 1950s and early 1960s, with original members:
Ernie Maresca (replaced by Don Jacobucci)
Chuck Fassert (brother of "Barbara-Ann" author Fred Fassert)
Guy Villari (born 11 August 1942, Bronx, NY; died 21 September 2017, Middletown, NY)
Sal Cuomo
Tony Gravagna
They formed in the Bronx, New York, in 1959. Group members included Guy Villari on lead; Sal Cuomo, first tenor; Chuck Fassert, second tenor; Don Jacobucci, sax player/baritone; Tony Gravagna on bass.
An earlier version of the group from 1957 was called The Monterays, and included Villari, Cuomo, Fassert and Ernie Maresca (who later had a hit with "Shout! Shout! (Knock Yourself Out)", and also wrote songs such as the Regent's "Runaround" and "The Wanderer" recorded by Dion).
The group recorded demos in Bell Sound, Associated, and Regent Sound studios. They were signed to Seville Records as The Desires, however, none of the songs they recorded were released, until the group had success three years later as The Regents. The Regents' name came from a combination of recording a demo at Regent Sound studio, and the fact that Villari smoked Regents cigarettes.
In 1958 the group recorded Villari's "A Teenager's Love". At the same recording session they waxed "Barbara-Ann" in three takes. Shortly afterwards, Tony Gravagna, was installed into the group. Unable to secure a recording contract, they disbanded about a year later.
Eddie Jacobucci revived the Regents by accident. His group, the Consorts, lacked original songs for an audition, so they recorded a version of "Barbara-Ann". The owner of Cousins Records heard the track and decided to release the original version by the Regents. The original group reunited, and Cousins released "Barbara-Ann" in March 1961. It became a No. 1 record in New York; the demand was such that Cousins leased it to Roulette/Gee for worldwide distribution, and it reached #13 in the Billboard Hot 100. Their follow-up release, "Runaround", written by Maresca, went to #28 on the pop chart and #30 R&B. They released two more records for Gee, but after a royalties dispute with the record label, the group broke up.
They reformed in 1973 with Villari the only remaining original member. The group enjoyed success in concerts group and toured across the United States. In 1988 they were selected as one of only four "oldies" groups to appear on the Grammy Awards Show. The Cadillacs, The Flamingos and The Angels were the other three.
In 1995 a new group of Regents was formed. Along with Villari, Tony Valitutto, Frank Civatillo and Tony Cacace made up the vocals, while Richard Rogers, Joel DeRuggiero and Sal DiCicco provided the instrumentation.