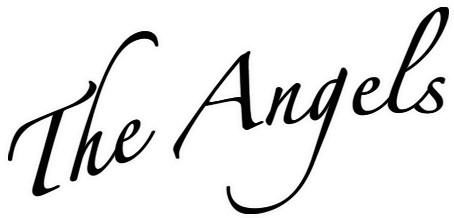 http://www.theangelsonline.com/?fbclid=IwAR3qYyx4nbC4OjTLjcI78NgPbz95mBZer5AFBmMu8Iei56oEoCxLy0pgU0Q
The Angels were born in 1961 when sisters Barbara Allbut Brown (Bibs) and Jiggs Allbut Sirico, formerly of The Starlets recorded their first hit on Caprice Records, "'Til". This was followed by "Cry Baby Cry" in 1962. Both of these hit singles were contained on the album "And the Angels Sing".
The group played some musical chairs with members leaving and re-joining because of life events. Barbara and Jiggs recordeds several singles for RCA after Peggy left(see Discogaphy). Then a new configuration of the group emerged upon Peggy's return & Jiggs' maternity leave, with performances at supper clubs and on TV in Canada, and touring in the US until Jiggs returned. By now, the great revival had begun, and it was a whole new ballgame. The oldies Rock and Roll extravaganza took hold, and the orighinal 3 (Peg, Bibs and Jiggs) had a surge in their career. They developed a long relationship with Richard Nader and played Madison Square Garden and many other venues in his huge revival shows. There were also TV shows such as The Midnite Special as well as theater and arena shows all over the country. Bibs decided to pursue other interests and took her leave.
After many years performing as a duo of Peggy & Jiggs, the original three Angels—-Peggy, Jiggs and Bibs—-reunited for the induction ceremony and concert at the Vocal Group Hall of Fame. With the addition of Jiggs' daughter Karalyn Hugo, The Angels recorded & released a reunion CD titled "Love, The Angels" in 2008. This CD contains mostly original tunes, including The Angels' version of Beggin' from the Broadway smash "Jersey Boys", which Peg co-wrote with writer/producer Bob Gaudio of original Four Seasons fame. "Love, The Angels" also contains some vintage cuts and brand new surprises.
The Angels®— JIGGS, BIBS and PEG, are thrilled to be recording and performing together again after so many years. They thank their fans and all the very talented musicians and singers who recorded or performed with them and became The Angels' family and friends.